Erik Aten
Veterinary Assistant
Erik comes to Pets Alive with experience in the world of full-service veterinary medicine. He has honors certification as a veterinary assistant from the Animal Behavior College. Erik cares for two cats, Maggie and Winnie, and lives in Bloomington.
Dr. Megan Brunn
Veterinarian
Dr. Brunn was born and raised in southern IN and graduated from Purdue University College of Veterinary Medicine in 2017. She worked in small animal general practice for 6 years before coming to Pets Alive and works in the spay/neuter clinic. She has 2 dogs, 1 house cat, 4 barn cars, and 3 horses. In her spare time, she enjoys reading, sewing, painting, riding horses, video games, soccer and helping her husband with his horse training/boarding business. Dr. Megan has already proven to be a skilled surgeon. Combined with her passion for animals and her personal mission to make a difference, Dr. Megan is making her mark in the world of spay/neuter.
Lydia Chandler
Veterinary Assistant
Lydia has been a small business owner for over 14 years, and recently decided to further her education by pursuing a degree in veterinary nursing through Purdue University. She is passionate about helping others, including our 4-legged friends, and is excited for this new chapter in her life. Lydia, her husband and 2 children live in Bloomington with their 2 dogs: Oreo and Uno, and 3 cats; Kennedy, Turtle and Ginger.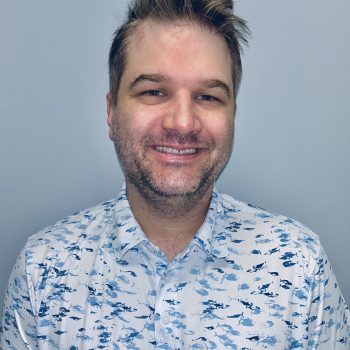 David Dunn
Executive Director
David comes to Pets Alive with strategic vision and enthusiasm, before joining the Pets Alive team he worked as a director for a large self-publishing company. During his tenure there, he helped in job creation, interpersonal conflict resolution, budget management, and most importantly led a team of amazing individuals as they assisted thousands of authors on their publishing journeys. David came to Bloomington in 2002 to pursue a bachelor's in linguistics. Twenty years later, still in Bloomington, he completed his master's in writing from Lindenwood University. In his spare time, he enjoys reading, writing, and editing. You'll often find him at Morgensterns here in Bloomington. Be sure to say, "Hello!" Now, as an honorary Bloomington resident, David hopes to expand the mission and vision of Pets Alive while maintaining true to its story, its roots.
Angie Porter
Administrative Assistant
Angie moved to Bloomington in 2016 from Peoria, IL. She is excited about a career change working with animals. Although her apartment building doesn't allow pets, she has grown up with animals. She enjoys the outdoors including taking photos of nature, bird nerding, bugs, hiking, swimming, boating, fishing, and gardening.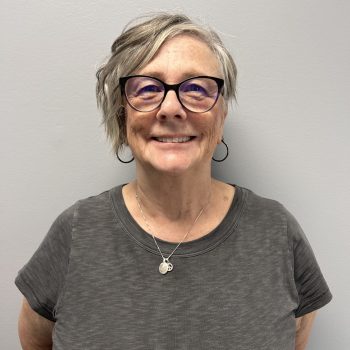 Norma Hall
Administrative Assistant
Norma has recently joined the Pets Alive team after several years of working in the healthcare field. Upon retiring she was determined to find a rewarding and enjoyable way to spend her time. A part-time job here just fits the bill. When not working Norma enjoys time with her family and pets. She also spends time sewing, painting, antiquing, junking, and repurposing things.
Jasmin Johnson
Veterinary Assistant
Jasmin has been in the veterinary field since 2013 when she first moved to Bloomington. After a brief detour into drug pharmaceuticals and the realization that working with animals is what she really loves, she is back with us at Pets Alive. She has 4 cats all of which she adopted while working at Pets Alive previously and 2 German Shepherds Axel and Bolt. She likes spending her free time hiking, traveling, camping, and fishing.
April
Scheduling Specialist
April has had three different positions during her time at Pets Alive. Administrative assistant, office manager, and is now our scheduling specialist. She is a former paralegal living in Bloomington with her family and cats, Clarabelle, and Flash. She enjoys the nonprofit sector and working with the tremendously talented Pets Alive team. Whom she affectionately refers to as, "the work family".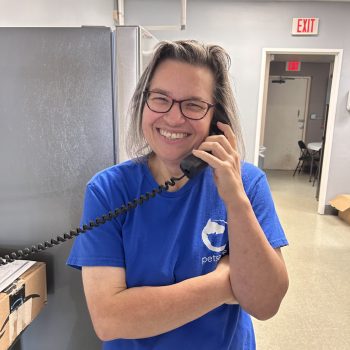 Dr. Theresa Navarro
Veterinarian
Dr. Navarro was born and raised in Minnesota and graduated from the University of Minnesota Veterinary School in 2002. She started her career focusing on spay/neuter and shelter medicine, working at animal shelters in Minnesota and Nevada. Dr. Navarro then relocated to Indiana to focus on spay/neuter full-time. Currently, her time at Pets Alive is split between surgery and our Wellness Clinic. Dr. Navarro lives in Greene County on nine acres with her family, which includes people, pets, and farm animals.
Kelsey Neilan
Veterinary Assistant
Kelsey grew up in New Jersey. During high school, she raised and trained two pups from 8 weeks to 1.5 years old before they went on to formal training to be guide dogs for the blind. Kelsey attended North Carolina State University and, since graduating, has gained experience working at two SPCA shelters. She now cares for her own adopted puppy, Bennett! Kelsey loves going on hikes with Bennett, playing tennis, and going for runs when the weather is nice.
Dr. Judy Owens
Veterinarian
Dr. Owens is a Bloomington High School North graduate as well as an Indiana University alum. She earned her Doctor of Veterinary Medicine in 1990 from the University of California, Davis. Dr. Owens enjoys traveling the back roads of the USA in a minivan camper, hiking, dancing and whacking at multiflora roses.
Christy Parks
Lead Veterinary Assistant
Christy has more than 25 years of experience in veterinary medicine and joined our team in 2021. She enjoys working with the team at Pets Alive towards the mission of ending pet overpopulation. Christy lives in Mitchell with her dogs Reese and Max, and cat Sissy.
T.J. Pickett
Veterinary Assistant
T.J. joins the Pets Alive team with years of experience in veterinary medicine and animal care. He recently relocated to the area with his family and, since joining the staff of Pets Alive, has adopted two dogs! T.J. has a way with both pets and people, and we are so grateful for his outlook and reliable nature.
Julie Robbins
Veterinary Assistant
Julie officially joins our team after years as one of our most committed and appreciated transport partners. She retired from Cummins and has lived in Columbus her entire life. Julie runs BARCO Feral Friends and has brought hundreds of patients to Pets Alive for surgery. She lives with several very lucky cats!
Angie Tomlinson
Registered Veterinary Nurse
Angie has over 20 years of experience working with animals including owning her own grooming shop for 18 years. She received a veterinary technology degree from Harrison College is 2011 and worked as head surgery nurse at BloomingPaws. Angie has a passion for affordable animal welfare. She adopted her dogs, Abby and Dutton, not long after her return to Pets Alive.
Emily Zimmer
Veterinary Assistant
Emily graduated from Purdue University with a degree in Wildlife. She raised show rabbits for 10 years. Emily has worked as a patient care attendant at a full-service veterinary clinic as well as an intern at the Potawatomi Zoo in South Bend. Emily loves spending her free time with her husky, Jax!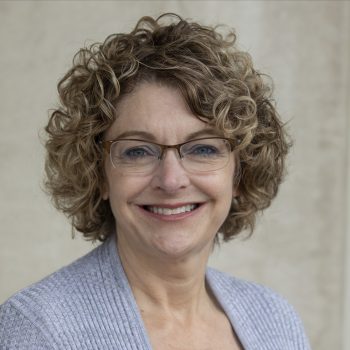 Donna Dayton
Director
Donna started volunteering at Pets Alive offsite events in the early days of the organization, has volunteered and participated in animal rescue workshops at Best Friends Animal Society and has also served on several nonprofit boards. Donna's passion for rescue and special interest in senior animals led to the founding of Silver Linings Rescue. Donna and her husband currently are proud parents to 6 rescue dogs and 2 cats. She enjoys spending her free time with her grandchildren and attending anything IU sports related.
Kathy Fiederlein
Secretary
Kathy holds an undergraduate degree and a doctorate in accounting from Indiana University, Bloomington. She has fostered hundreds of dogs and cats, and driven thousands of miles on transports helping to relocate homeless animals. Kathy loves spending time with her three dogs, two cats, two grown children, and husband. She believes low-cost spay/neuter and wellness clinics are an essential element to solving pet overpopulation and providing every dog and cat a loving home.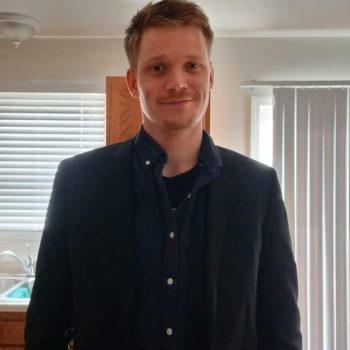 Alex Goldsberry
Director
Alex earned his Master of Social Work from Indiana University Bloomington and has worked in the mental health field for five years. He currently works at Catalent Pharma Solutions. Alex spends his free time golfing/bowling, at the dog park with his dog, Beanie, or hanging out with friends and family. Alex also has a cat adopted from the Bloomington Animal Shelter, Midnight, (MD for short) who the vet says acts more like a dog than most dogs!
Shelley Herman
Vice Chair
Shelley is a practicing physician in Bloomington, who loves all things animal. In her spare time she enjoys reading, gardening, listening to classical music, and traveling around Bloomington on her yellow scooter. She shares this lifestyle with her husband, extended family, and two dogs, Pearl + BIG Sherm.
Karla Kamstra
Director
Karla is one of the co-founders of Pets Alive and is the founder of our spay/neuter clinic. Karla has been an integral part of changing the game for animals in our community for over 20 years. As an ordained interfaith minister, she is a spiritual mentor and teacher, and also co-founded Numa Soul. Karla and her husband, John, have rescued hundreds of cats and dogs throughout the years and currently enjoy the company of one senior dog (Marmalade) filled with gratitude and one senior cat (Guinness) filled with attitude.
Jennifer Turrentine
Chair
Jennifer Turrentine earned her Master of Science in Business Analytics at the Kelley School of Business and holds a B.S. in political science and criminal justice from the University of Central Missouri. She is on staff at Northeastern University. In her free time, Jennifer enjoys hiking, kayaking, and being outside with her wife and dogs.