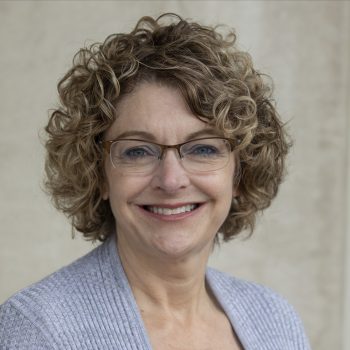 Donna Dayton
Director
Donna started volunteering at Pets Alive offsite events in the early days of the organization, has volunteered and participated in animal rescue workshops at Best Friends Animal Society and has also served on several nonprofit boards. Donna's passion for rescue and special interest in senior animals led to the founding of Silver Linings Rescue, an organization with a mission to support healthy senior animal/senior people relationships in Bloomington and surrounding areas. Donna and her husband currently are proud parents to 6 rescue dogs and 2 cats. She enjoys spending her free time with her grandchildren and attending anything IU sports related. Donna is the Laboratory Manager at the Indiana University Student Health Center.
Kathy Fiederlein
Director
Kathy holds an undergraduate degree and a doctorate in accounting from Indiana University, Bloomington. She has fostered hundreds of dogs and cats, and driven thousands of miles on transports helping to relocate homeless animals. Kathy loves spending time with her three dogs, two cats, two grown children, and husband. She believes low-cost spay/neuter and wellness clinics are an essential element to solving pet overpopulation and providing every dog and cat a loving home.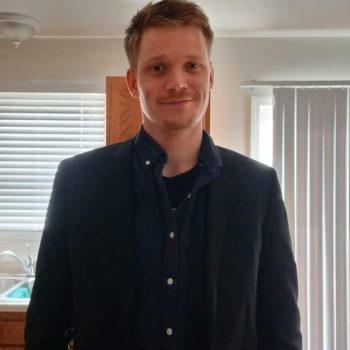 Alex Goldsberry
Director
Alex earned his Master of Social Work from Indiana University Bloomington and has worked in the mental health field for five years. He currently works at Catalent Pharma Solutions as a Senior Project Coordinator. Alex spends his free time golfing/bowling, at the dog park with his dog, Beanie, or hanging out with friends and family. Alex also has a cat adopted from the Bloomington Animal Shelter, Midnight, (MD for short) who the vet says acts more like a dog than most dogs!
Shelley Herman
Director
Shelley is a practicing physician at Bloomington Anesthesiologists, P.C. who loves all things animal. In her spare time she enjoys reading, gardening, listening to classical music, and traveling around Bloomington on her yellow scooter. She shares this lifestyle with her husband, extended family, and two dogs, Pearl + BIG Sherm.
Karla Kamstra
Director
Karla is one of the co-founders of Pets Alive and is the founder of our spay/neuter clinic. Karla has been an integral part of changing the game for animals in our community for over 20 years. As an ordained interfaith minister, she is a spiritual mentor and teacher, and also co-founded Numa Soul, a business which enhances the mind/body, home and spirit. Karla and her husband, John, have rescued hundreds of cats and dogs throughout the years and currently enjoy the company of one senior dog (Marmalade) filled with gratitude and one senior cat (Guinness) filled with attitude.
Jennifer Turrentine
Chair
Jennifer Turrentine earned her Master of Science in Business Analytics at the Kelley School of Business and holds a B.S. in political science and criminal justice from the University of Central Missouri. She is on staff at the Center for Innovative Teaching and Learning at Indiana University. In her free time, Jennifer enjoys hiking, kayaking, and being outside with her wife and dogs.